About
corpedge is inquisitive. We get to the heart of who you are because we see your brand as more than a logo.
Consider your project a collaboration between the two of us, a can-do alliance crafting tailor-made solutions, whatever the challenge. Put simply, we've perfected the art of making things happen.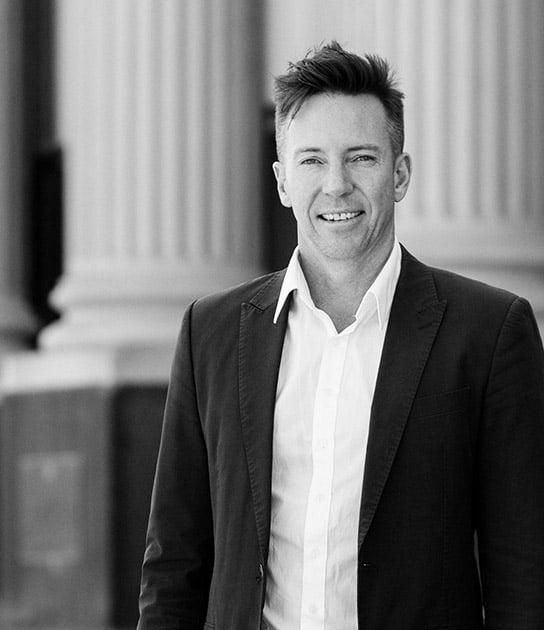 Adam Houlihan
Director
A creator, Adam spends his days constantly looking for what's new. With energy in abundance, he's the barometer of the office vibe.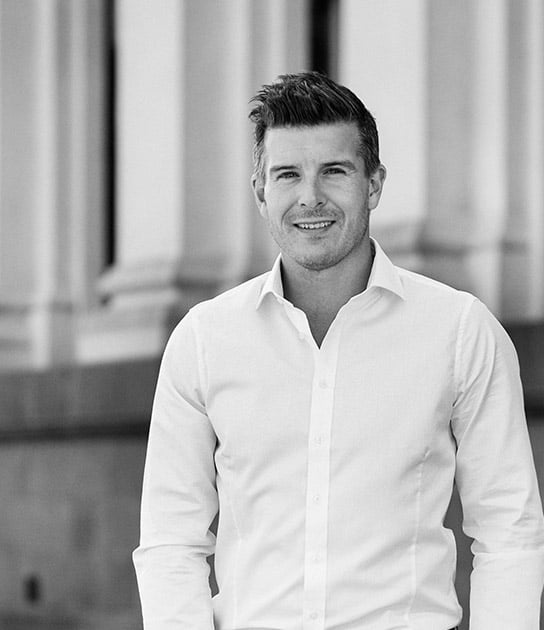 Andrew Wilson
Director
An eternal optimist, Andrew sees how something can be done before looking at any obstacles. He spends most of his day delivering on Adam's promises.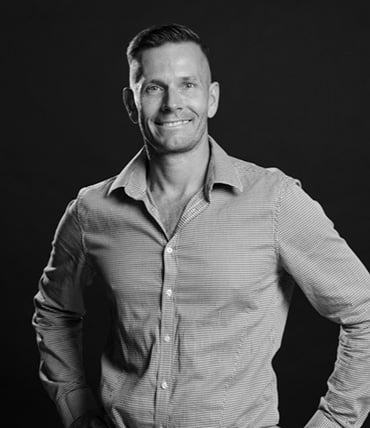 Michael Copson
Like an air traffic controller, Michael has the ability to have one screen open with artwork, an incredibly large spreadsheet on the other screen, whilst on WeChat to the China office and the phone giving a client advice. Michael is our chief doer.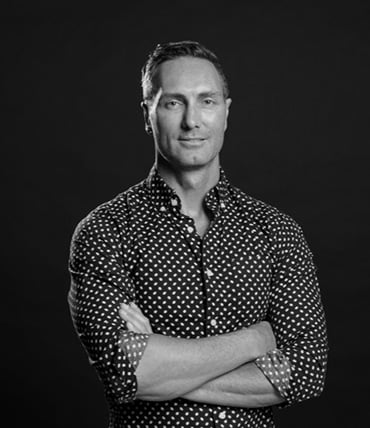 Luke Bryce
With strong artistic flair, Luke provides the office with a very creative vibe. He sees how something can be done and always wants to help a client out. Luke loves to see a project finished to perfection.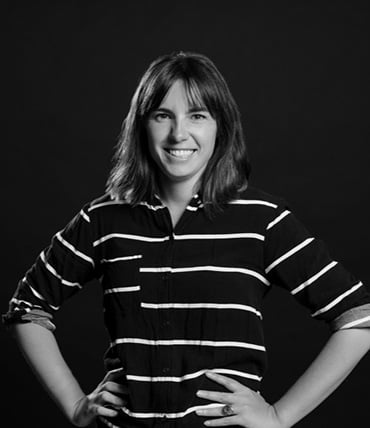 Karyn Redford
A master of all disciplines, Karyn plays a Chief Proactive Officer role for the business. Across a wide range of tasks her biggest passion is our sustainability offering, which she finds a way to improve weekly.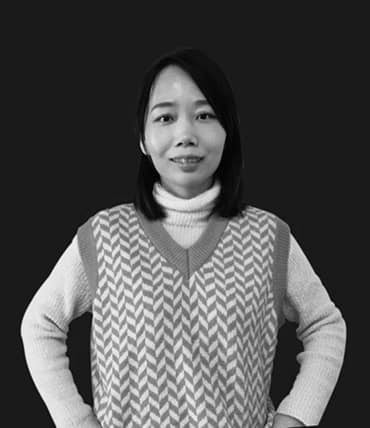 Cindy Chen
Cindy is on the ground in China and does all the leg work managing our factories. She has been with corpedge since the start and if you are ever in town she is the best host. We like to think we can challenge her with crazy briefs but she has seen it all before!
Clients
We've worked our magic for these brands.
Solutions
A — Acrylic Products, Address Books, Air Fresheners, Alarms & Protective Devices, Albums, Apothecary Jars, Aprons, Arm Bands, Ashtrays, Auto Accessories, Auto / Travel Kits, Award Certificates, Award Programs, B — Baby Items, Back Scratchers, Badge Holders, Badges & Buttons, Bags, Balloons,
Balls, Bandannas, Banks-Savings, Banners & Pennants, Bar Accessories, Barbecue Accessories, Barometers & Hygrometers, Basketballs, Baskets, Bathroom Accessories, Beach Accessories, Beauty Aids & Health Products, Bells, Beverage Holders-Insulated, Bibs, Bicycle Accessories, Bicycles, Binders,
Binoculars, Blackboards, Blankets, Book Ends, Bookmarks, Books, Bottle Openers, Bottles, Bowls, Boxer Shorts, Boxes, Boxes & Cases-Pencil, Brushes, Buckets, Bulletin Boards, Business Card Holders, C — Calculators, Calendar Pads, Calendars, Cameras, Camping Equipment & Accessories, Can Coolers,
Candle Holders, Candles, Candy, Candy Machines, Canisters, Cans, Caps & Hats, Carafes, Cards, Cases, Cassette Players, Ceramic Mugs, Chairs, Check Protectors, Cheering Accessories, Chewing Gum, Christmas Decorations, Cigars & Cigar Accessories, Cleaners, Clipboards, Clippers, Clips-Bill,
Condoms, Containers, Cookware, Coolers, Corkscrews, Cosmetics, Coupon Keepers, Crystal Products, Cups, Cushions, Balls, Bandannas, Banks-Savings, Banners & Pennants, Bar Accessories, Barbecue Accessories, Barometers & Hygrometers, Basketballs, Baskets, Bathroom Accessories, Beach Accessories,
Cutters, D — Data Banks, Decals, Decanters, Decorations, Deodorizers, Desk Accessories, Desk Pen Stands, Dials & Slide Charts, Diaries, Diary & Phone Index Sets, Dishes, Dispensers, Dog Tags, Drawing Instruments, Drinkware, E — Earplugs, Electric Outlet Protectors, Electronic Devices, Emblems,
Embroidery, Erasers, Eyeglass Accessories, F — Fanny Packs, Fans, Figurines, First Aid Kits, Flags, Flashlights, Flasks, Flowers, Flying Discs, Flyswatters, Foam Novelties, Folders, Food Gifts, Forks & Spoons, Frames, Funnels, Furniture, G — Games, Gauges, Gift Baskets, Gift Collections, Gift Wrap,
Glass Specialties, Glasses-Drinking, Globes, Gloves, Goggles, Golf Accessories, Golf Balls, Grooming Products, H — Hair, Care Items, Halloween Decorations, Handkerchiefs, Headbands, Headrests, Health Aids, Heat Transfers, Highlighters, Holiday Accessories, Holsters, Hotel Amenities, Humidors,
I — Ice Buckets, Ice Packs, Ice Scrapers, ID Holders, Inflatables, Insect Repellents, J — Jackets, Jars, Jewelry, Jugs, K — Kaleidoscopes, Key Holders, Key Tags, Kitchen Accessories, Knives, L — Labels, Lamps, Lanyards, Lapel Pins, Lawn & Garden Accessories, Leather Specialties, Letter Openers,
License Plate Frames, Lighters, Lights, Lint Removers, Lip Balm, Lipsticks & Lipstick Holders, Luggage, Luggage Tags, Lunch Boxes, M — Magnets, Magnifiers, Maps & Atlases, Markers, Masks, Massagers, Matches, Mats, Measuring Devices, Medals, Megaphones, Memo Books, Memo Holders, Memo Pads & Cubes,
Menus & Menu Covers, Mirrors, Mugs & Steins, Musical Specialties, N — Napkin, Rings & Holders, Noisemakers, Notepads, Note Clips, O — Office Supplies, Openers, Organizers, Ornaments, P — Packaging, Paint Stirrers, Paperweights, Party Favors, Pen & Pencil Sets, Pen Sets, Pencils, Pens,
Pet Accessories, Phone Accessories, Phone Indexes, Phones, Photo Cubes, Physical Aids, Picnic Baskets, Picnic Coolers, Picture Frames, Pins, Pitchers, Place Mats, Planters, Plates, Playing Cards, Pocket Protectors, Pointers, Polishers & Dusters, Portfolios, Pot Holders, Puzzles & Tricks,
R — Radios, Rainwear, Razors, Reflectors, Ribbons, Rulers, S — Safety Products, Sandals, Scarves, Scissors & Shears, Scrapers, Screen Printing, Seats-Folding, Seeds, Sewing Accessories, Shirts, Shoehorns, Shoelaces, Shovels, Signs & Displays, Slippers, Snacks, Socks, Spoons, Sports Equipment & Accessories,
Stamps, Steak Knives, Stopwatches, Stress Relievers, Stuffed Animals, Sun Visors, Sunglasses, Suntan Lotions, T — T-Shirts, Tablecloths, Tags, Tattoos, Telescopes, Televisions, Thermometers, Ties, Timers, Tins, Tissues, Toiletries, Tool Kits, Tools-Hardware, Tools-Kitchen, Toothbrushes,
Towels, Toys-Novelties, Travel Accessories, Travel Mugs, Trays, U — Umbrellas, Uniforms, V — Vacuum, Cleaners, Vases, Voice Recorders, W — Wallets, Wands, Watch Fobs, Watches, Water-Bottled, Weather Predictors, Whistles, Wine Chillers, Wristbands, Y — Yardsticks, Yo-Yo's, Z — Zipper Pullovers.
In the pursuit of
crafting memorable ways
to create connections,
nothing is impossible.
Get in touch and we'll make it happen for you.
Address
6 Yarra Street
South Melbourne,
Vic, 3205
Australia
Email
Telephone